Language is a human-specific ability, which is the core of the second signal system as conceived by Pavlov and his disciples, to reflect the facts and relationships in the world. The second signal system is established by language acquisition, not by language learning. The language education based on two different concepts (acquisition and learning) will decide if a training institution is professional or not.

Chinese language is a kind of Hieroglyphic language which the characters have no correlation between the pronunciation and spelling, however English is phonetic language that spelling is highly consistent with the pronunciation. When one is able to listen and speak, it's much easier to learn to read and write. So it's the most important to learn English is to master the ability to listen and speak first, i.e., oral English acquisition is the first key step to move forward.


Stephen D. Krashen, Professor of Education at the University of Southern California, who is best known for his work in establishing a general theory of second language acquisition (SLA). His theory of SLA includes 5 Hypotheses which are widely deployed by the diversified language acquisition practice all over the world.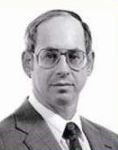 Echo English bases its English teaching upon Stephen's theory which can't be available in most China public schools. It helps the kids to master the oral English during their crucial timing of language capability development. Echo English tries the best to create the kids an interactive, low anxiety environment with experienced native English teachers and proved excellent curriculum. Here you are the typical words by Stephen D. Krashen:
1. There is an important distinction between language acquisition and language learning. Children acquire language through a subconscious process during which they are unaware of grammatical rules. This is similar to the way they acquire their first language. Language learning, on the other hand, is not communicative. It is the result of direct instruction in the rules of language. The students have conscious knowledge of the new language and can talk about that knowledge but they can't communicate in that language.


2. Language acquisition does not require extensive use of conscious grammatical rules, and does not require tedious drill.


3. Acquisition requires meaningful interaction in the target language, natural communication, in which speakers are concerned not with the form of their utterances but with the messages they are conveying and understanding.


4. The best methods are therefore those that supply 'comprehensible input' in low anxiety situations, containing messages that students really want to hear. These methods do not force early production in the second language, but allow students to produce when they are 'ready', recognizing that improvement comes from supplying communicative and comprehensible input, and not from forcing and correcting production.


5. In the real world, conversations with sympathetic native speakers who are willing to help the acquirer understand are very helpful.